Whether you're embarking on a new build or renovating an existing project, it is our goal to offer a professional, seamless experience. We strive to understand our clients' needs and wants in order to achieve the desired result within budget. We at Mastercraft, look forward to designing a space that will be enjoyed for years to come.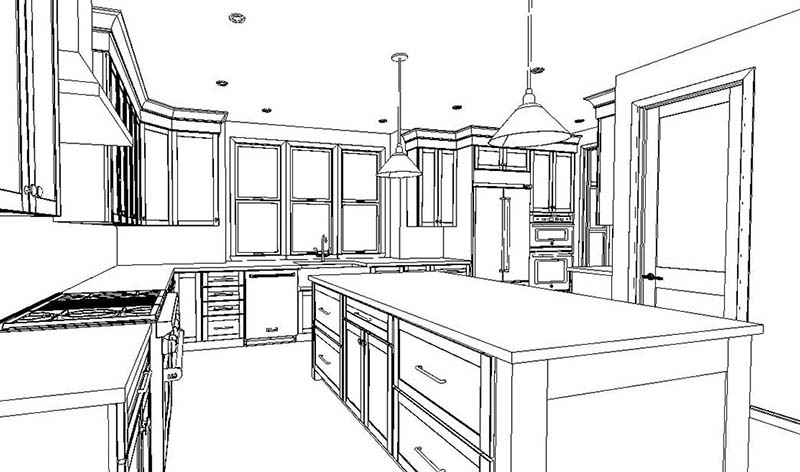 Make an appointment to visit our showroom.
Bring your plans, inspiration, images, and any visual concepts.
Create a wish-list of wants and must-haves.
Provide a rough sketch with dimensions of your project. Be sure to include any structural parameters. No need for exact measurements at this time. We can provide onsite measurement verifications with your contractor/installer.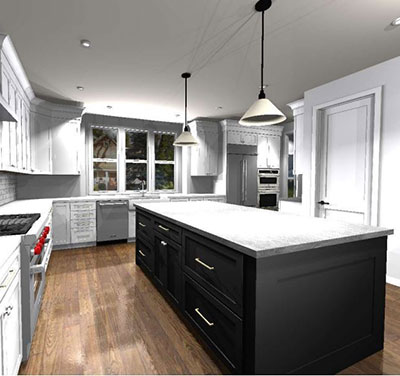 In the design process, we will work together to understand the vision of the overall project. We will provide the following services:
Review your plans, design ideas, concepts, budget and timeline.
Introduce various cabinet styles, construction, finishes, accessories, as well as the newest features and options available.
Confirm onsite measurement verifications through us or with your contractor/installer.
Review appliance specifications and implement any modifications to the design.
Present 3-dimensional drawings with the latest 2020 Design Software to help visualize the designs.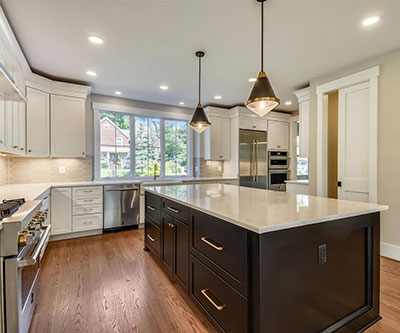 With your feedback and confirmation, we will finalize the design and place a detailed and accurate cabinet order.
A deposit will be required at time of purchase. The remaining balance is due upon delivery. To keep overhead low, we do not accept credit cards (cash or checks only).
The cabinet delivery will be coordinated with your contractor/installer.
We will provide pre and post project support and everything in between.
Be sure to report any defects within 30 days of delivery. Our cabinet manufacturers uphold their own extended warranties. (Learn more).

What our clients
are saying…
Not a day goes by that I don't say 'I love my kitchen', You did such a fantastic job designing the perfect kitchen. I cannot think of anything that I would change. The cabinet design and placement is just perfect!
Linda
Falls Church, VA
Wow, we love our kitchen. Many thanks for your help and consult in our kitchen remodel. It's beautiful and workable! All of the cabinet and drawer organizers offered by Kraftmaid that we chose are perfectly located for any cooking or baking task. We appreciate your input and follow-through from beginning to completion.
Jeff & Dianne
Thank everyone there for all of their expertise and pleasant natures to work with…I have recommended your company to several folks considering remodeling…
Heide
Manassas, VA
We appreciate your professionalism and would work with you again should the need arise.
Nancy
Clifton, VA
Do be assured that we will refer all of our customers to Mastercraft when they are in the market for cabinetry. Your process is seamless and efficient leaving Contractors the freedom to focus on gaining more business. Thank you.
Kyra
Leesburg, VA
Together, we look forward to designing a space that will be enjoyed for years to come.